The Longines Equestrian Beijing Masters
The idea
International top stars will be competing against the best riders in China in the "Bird's Nest", the legendary Olympic Stadium in Peking. It is this special concept that makes the FEI show so unique. One can only develop at a high level if one can take on the challenge from the best in the world. So, in order to bring forward the equestrian sport in China, the organisers of "Dashing Equestrian" led by Jing Li, developed the "Longines Equestrian Beijing Masters" platform.

The international riders not only compete in the ring, they also take on the role of trainers. They support their Chinese colleagues both in practical and theoretical terms. The highlight is the Longines Grand Prix on Sunday, however prior to this an extraordinary class is on the agenda for the top Asiatic riders on Friday evening: In the team competition they compete together with their European colleagues – under floodlights. To ride in the team in this fantastic floodlit arena, is a thrilling experience.

Due to the quarantine regulations in China all of the international riders will be competing on borrowed horses. The Chinese organisers are being supported by the show-jumper, Ludger Beerbaum, who will also be in action in the saddle himself, as well as by the organisers of the CHIO Aachen, led by Frank Kemperman and Michael Mronz. The latter is particularly delighted that not only the show itself, but also the coverage has developed excellently: "Among others, BTV Sports, Guangdong Sports and CCTV will be broadcasting coverage in China, Eurosport in Europe. Live images from the "Bird's Nest" will also be available on ClipMyHorse.tv," noted Mronz.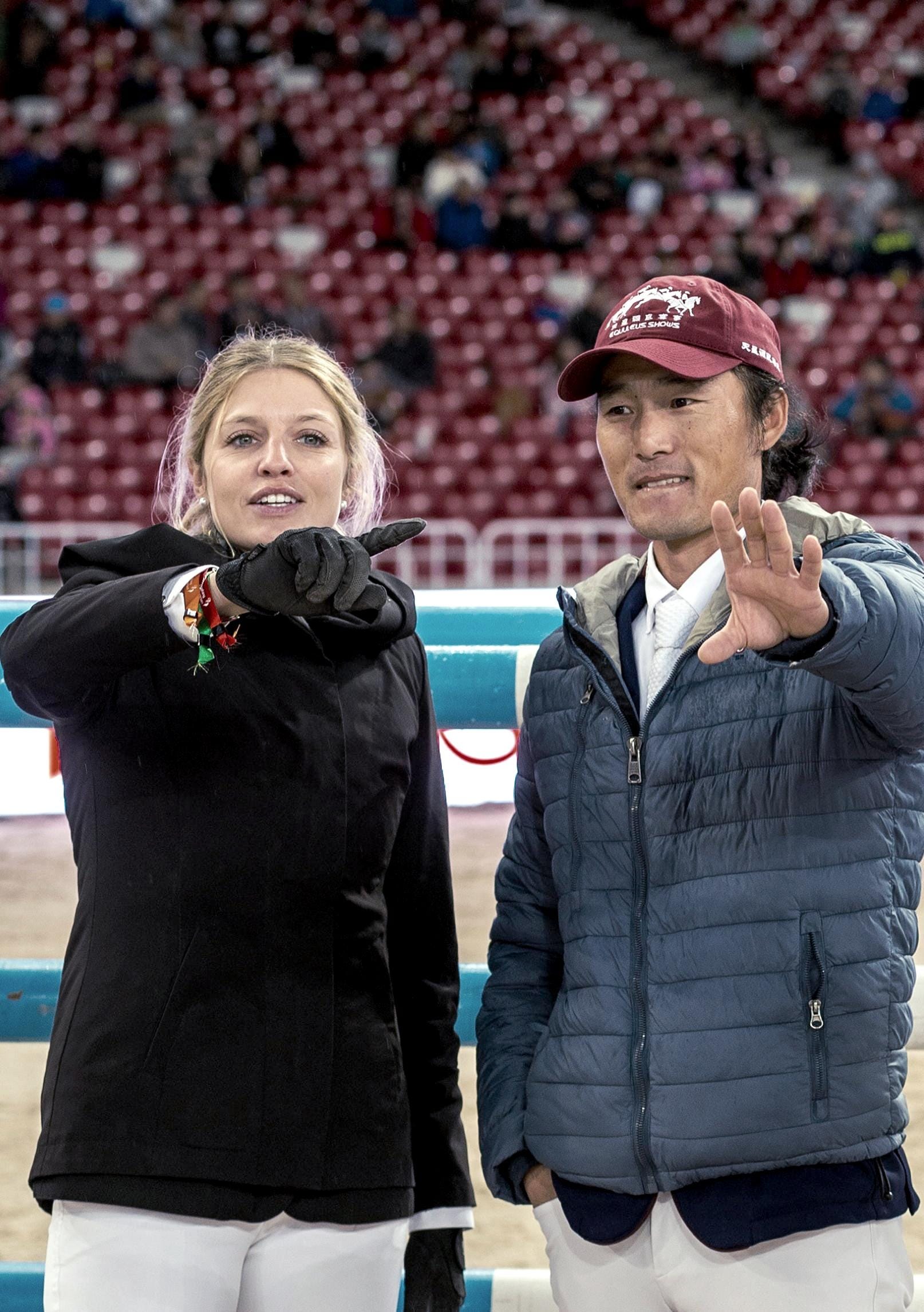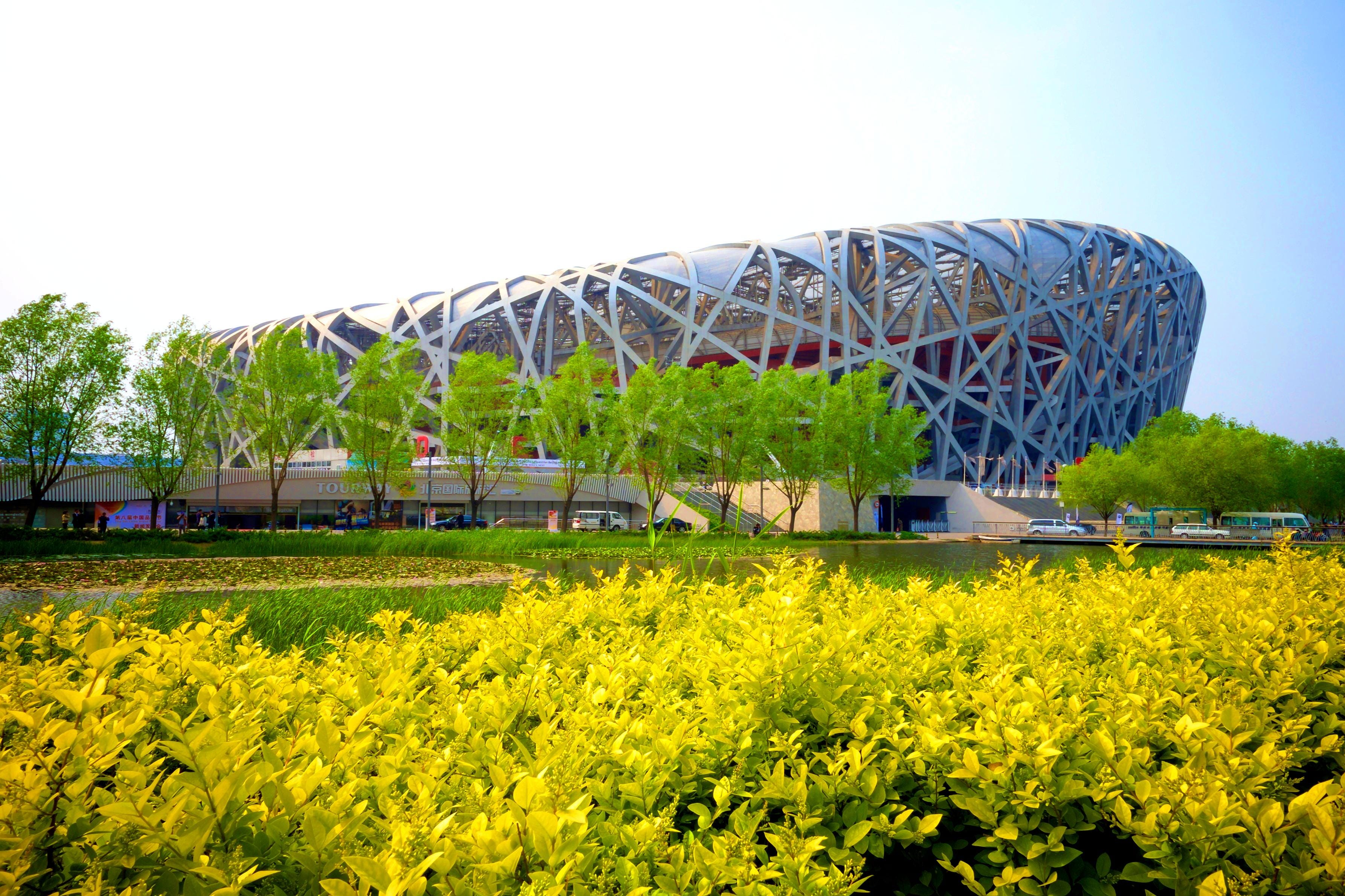 The Bird's Nest
The Chinese national stadium was opened in 2008 on the occasion of the Olympic Summer Games. It has been the home of the Longines Equestrian Beijing Masters from the very start. The stadium is part of the Olympic Park. The opening and closing ceremonies as well as the athletics competitions were staged here during the Summer Games. It was designed by the Swiss architects Herzog and de Meuron, who also designed the Allianz-Arena in Munich. The national stadium bears the name "Bird's Nest" due to its exceptional shape.
Content from Youtube can't be displayed due to your current cookie settings. To show this content, please click "Consent & Show" to confirm that necessary data will be transferred to Youtube to enable this service. Further information can be found in our Privacy Policy. Changed your mind? You can revoke your consent at any time via your cookie settings.
Consent & Show
Content from Youtube can't be displayed due to your current cookie settings. To show this content, please click "Consent & Show" to confirm that necessary data will be transferred to Youtube to enable this service. Further information can be found in our Privacy Policy. Changed your mind? You can revoke your consent at any time via your cookie settings.
Consent & Show
Content from Youtube can't be displayed due to your current cookie settings. To show this content, please click "Consent & Show" to confirm that necessary data will be transferred to Youtube to enable this service. Further information can be found in our Privacy Policy. Changed your mind? You can revoke your consent at any time via your cookie settings.
Consent & Show
Content from Youtube can't be displayed due to your current cookie settings. To show this content, please click "Consent & Show" to confirm that necessary data will be transferred to Youtube to enable this service. Further information can be found in our Privacy Policy. Changed your mind? You can revoke your consent at any time via your cookie settings.
Consent & Show
Content from Youtube can't be displayed due to your current cookie settings. To show this content, please click "Consent & Show" to confirm that necessary data will be transferred to Youtube to enable this service. Further information can be found in our Privacy Policy. Changed your mind? You can revoke your consent at any time via your cookie settings.
Consent & Show
Content from Youtube can't be displayed due to your current cookie settings. To show this content, please click "Consent & Show" to confirm that necessary data will be transferred to Youtube to enable this service. Further information can be found in our Privacy Policy. Changed your mind? You can revoke your consent at any time via your cookie settings.
Consent & Show
Content from Youtube can't be displayed due to your current cookie settings. To show this content, please click "Consent & Show" to confirm that necessary data will be transferred to Youtube to enable this service. Further information can be found in our Privacy Policy. Changed your mind? You can revoke your consent at any time via your cookie settings.
Consent & Show
Content from Youtube can't be displayed due to your current cookie settings. To show this content, please click "Consent & Show" to confirm that necessary data will be transferred to Youtube to enable this service. Further information can be found in our Privacy Policy. Changed your mind? You can revoke your consent at any time via your cookie settings.
Consent & Show
Content from Youtube can't be displayed due to your current cookie settings. To show this content, please click "Consent & Show" to confirm that necessary data will be transferred to Youtube to enable this service. Further information can be found in our Privacy Policy. Changed your mind? You can revoke your consent at any time via your cookie settings.
Consent & Show
Content from Youtube can't be displayed due to your current cookie settings. To show this content, please click "Consent & Show" to confirm that necessary data will be transferred to Youtube to enable this service. Further information can be found in our Privacy Policy. Changed your mind? You can revoke your consent at any time via your cookie settings.
Consent & Show